Street furniture
Coughlan Engineering
Product Information
Coughlan Engineering (Tullamore) Ltd takes pride in introducing our new range of benches designed for the public realm. As architects and designers strive for unique and sustainable urban furniture, we have carefully considered two crucial aspects: maintenance and environmental impact. Our benches stand out by addressing these concerns, making them an ideal choice for architects and clients. 
We understand that maintenance plays a significant role in the lifetime cost of ownership for urban furniture. To minimize maintenance requirements, we have chosen materials known for their durability and longevity. Our bench frames are crafted from Corten steel, stainless steel, and aluminium. These materials offer exceptional strength, are infinitely recyclable, and can be customized with different RAL colours to suit your design preferences. By consciously avoiding the use of galvanized steel, we strive to reduce our carbon footprint and promote sustainability. 
At Coughlan Engineering (Tullamore) Ltd, we are committed to reducing our impact on the environment. Our bench frames are made from materials that are not only recyclable but also sourced responsibly. We prioritize the use of premium engineered timber, such as Accoya, to maximize the lifespan of our benches. This sustainable timber option offers exceptional durability, stability, and resistance to decay, ensuring that your benches withstand the test of time. 
When it comes to surface treatment, we aim for unique and environmentally friendly solutions. Instead of relying on lacquers and stains, we propose two alternative approaches that enhance both aesthetics and longevity.  
The first option involves leaving the timber in its natural state, allowing it to age gracefully and develop a beautiful silver patina over time.  
Alternatively, we offer the ancient Japanese technique of burning timber, known as "Yaki Sugi" or "Shou Sugi Ban." This process not only preserves the wood but also creates striking aesthetics. Yaki Sugi burnt timber offers numerous benefits, including long service life, no maintenance requirements, excellent fire resistance, resistance to algae growth, and resistance to lichen.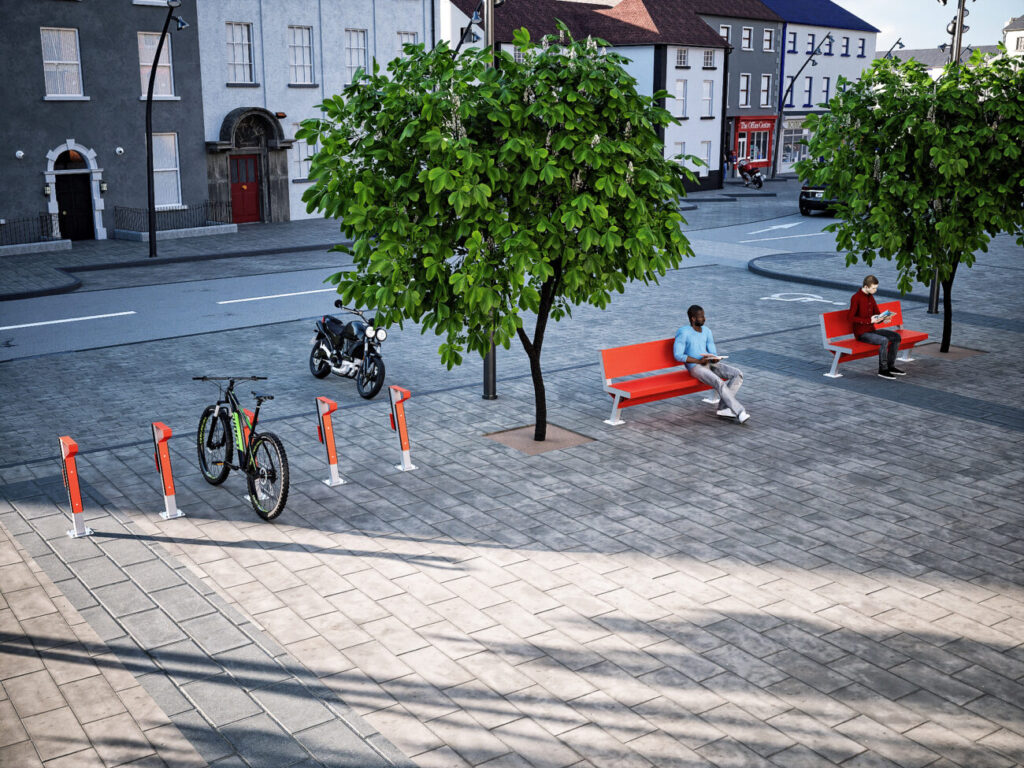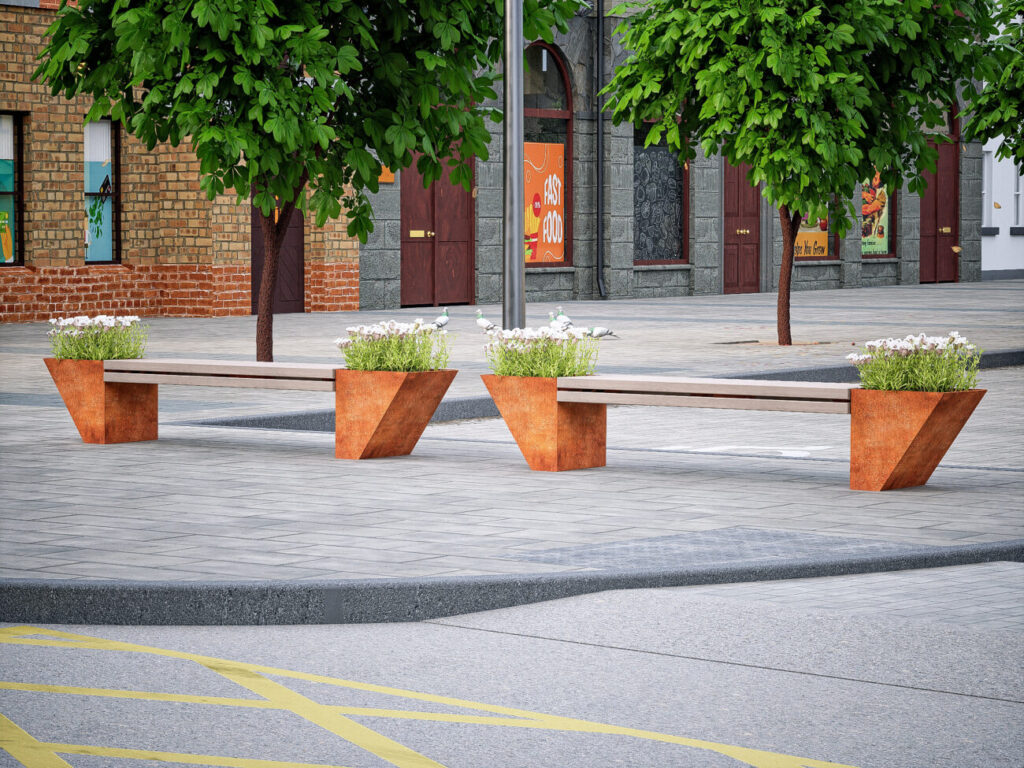 Choose Sustainable Excellence with Coughlan Engineering (Tullamore) Ltd
When it comes to innovative and sustainable benches, Coughlan Engineering (Tullamore) Ltd stands out. Our commitment to low maintenance, durability, and environmental responsibility ensures that our bench collection meets the highest standards. By choosing our benches, you can create inviting and eco-friendly public spaces that harmonize with the surrounding environment. 
Contact us today to explore our range of sustainable benches and discover how our expertise can elevate your urban design projects. Trust Coughlan Engineering (Tullamore) Ltd for exceptional craftsmanship, unique aesthetics, and sustainable solutions. 
Reach Out to Us
Have questions or need more information about our solutions? Don't hesitate to get in touch with us. Feel free to drop us an email at info@coughlaneng.ie. We're here to assist you with any inquiries you may have.
We Appreciate

Direct Contact
At Coughlan Engineering, we value personal connections. If you prefer direct communication, you can reach us by phone at +353 579 321 447. Whether you're an architect, engineer, or contractor, we're ready to discuss your projects needs. Call us today and let's start building together.