Product: ARMATHERM THERMAL BREAKS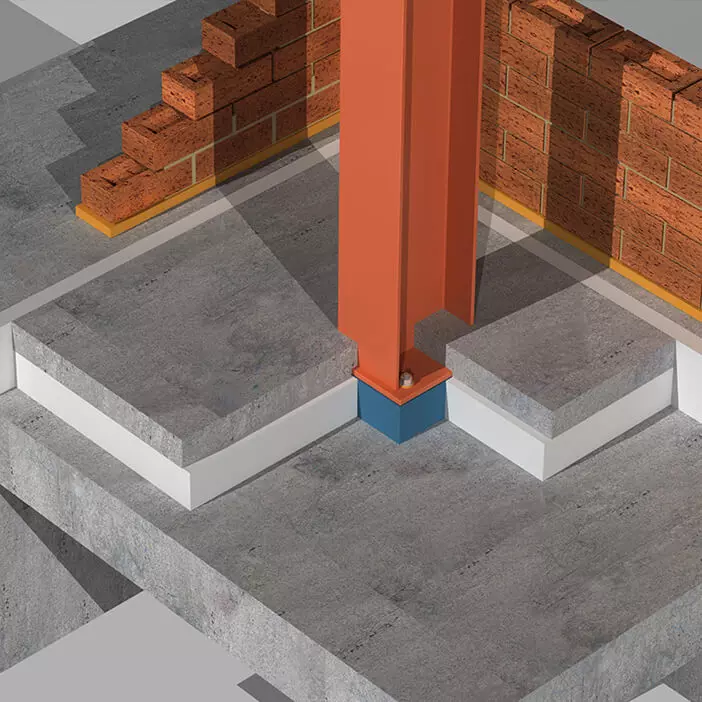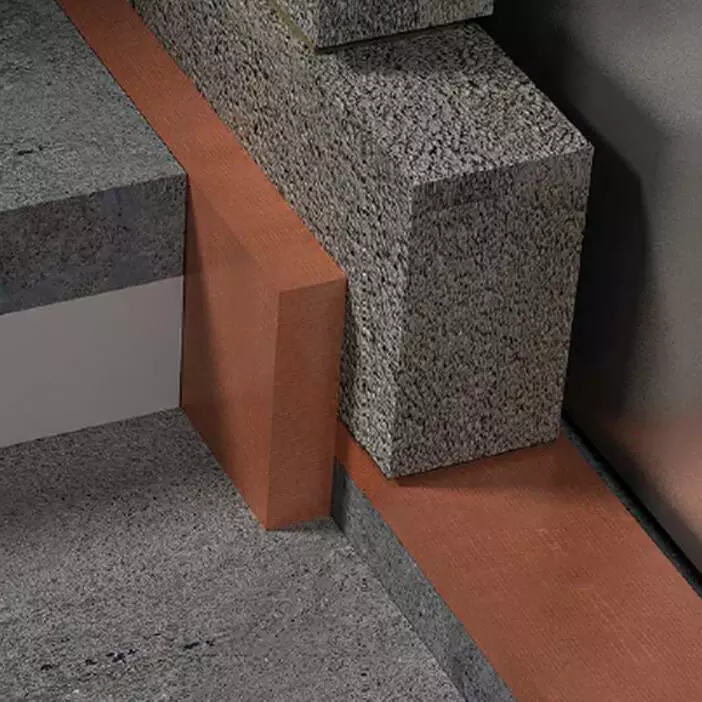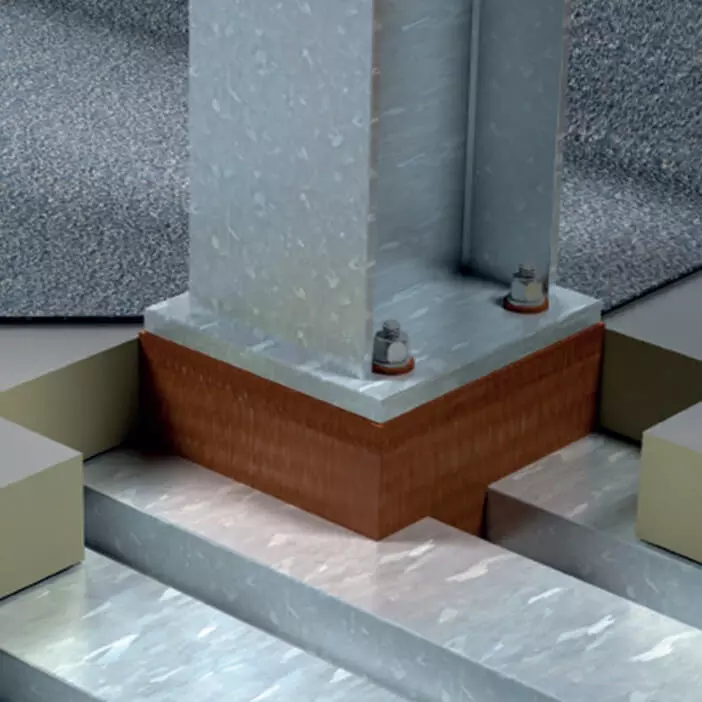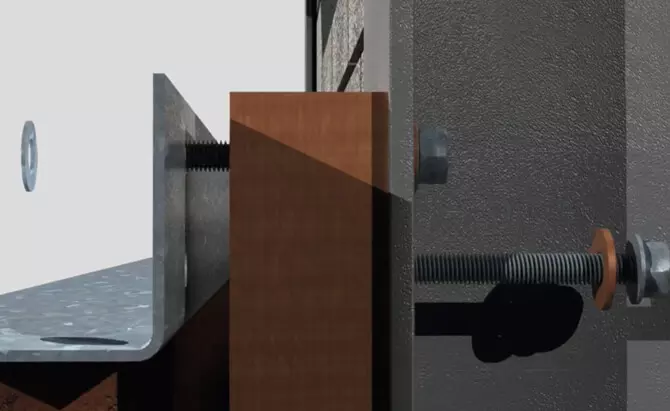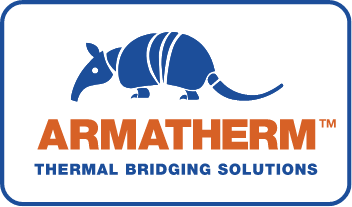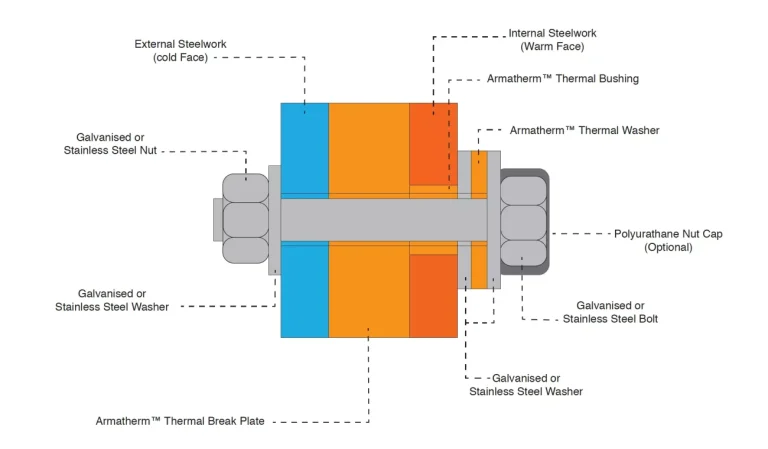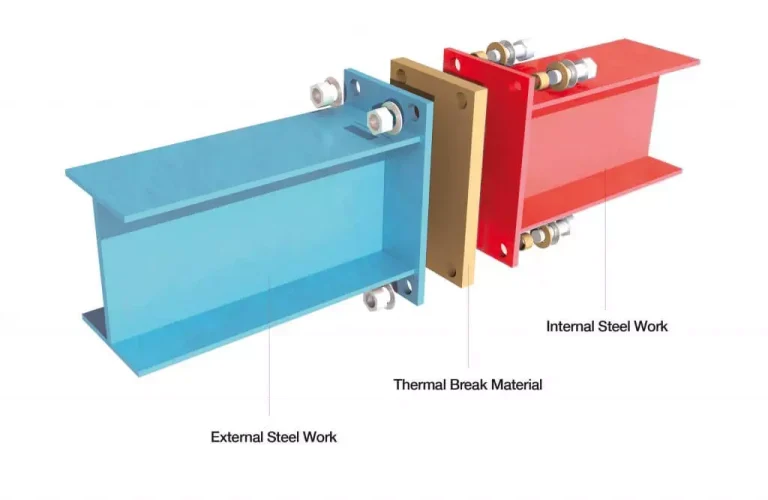 Coughlan Engineering (Tullamore) Ltd has partnered with Armatherm Europe to offer exclusive stockholding and fast, local processing of materials for the Irish market. Our waterjet profiler is capable of quickly processing custom orders for Armatherm's range of thermal break material and is capable of achieving complex geometric shapes, horseshoe profiles for shims, bevels and countersinks if necessary.  
Rigorously tested and extensively certified, Armatherm's thermal break products are safe, durable and energy efficient. They help minimise energy loss and significantly improve building envelope performance with their family of thermal break products. 
Armatherm™ FRR structural thermal break material provides a combination of low thermal conductivity and high compressive strength and has been used in hundreds of structural steel framing connections transferring load in moment and shear conditions.  
Armatherm™ FRR thermal break material can support high loads and has great mechanical properties. The material is made of a reinforced, thermoset resin which is fire resistant, making it the ideal material for use in structural steel and façade thermal break connections.  
Armatherm™ FRR thermal break material is typically used in conjunction with: 
Cantilevered Steel Balcony Connections

 

Masonry Support Systems 

 

Cantilevered Steel Framing 

 

Curtain Wall Mullions.



Armatherm™ 500 structural thermal break material reduces heat flow within a building's thermal envelope reduces energy consumption as well as potential condensation issues. Armatherm™ 500 thermal break material (TIM) significantly reduces energy lost from thermal bridging in building envelope connections. Armatherm™ 500 structural thermal break material is a high strength, thermoset polyurethane manufactured in several densities. 
Armatherm™ 500 thermal break material can support high loads and has a selection of four grades of material with different compressive strength capabilities. 
Armatherm™ 500 thermal insulation blocks have very limited creep under load, plus they do not absorb water because of their closed cell structure. Therefore, energy lost via thermal bridging is reduced within building envelope connections. Heat flow, energy consumption and potentially dangerous condensation issues are all minimised as a result.  
The standard thicknesses Armatherm™ 500 is available in are 5mm, 10mm, 12mm, 15mm, 20mm, 25mm, 50mm. Furthermore, the high strength, polyurethane material sheets can be layered with ease to achieve the desired U value and thickness specifications. It is extremely dynamic and can be used across the building, wherever features a penetration or transition exit through a building envelope.  
Not only is Armatherm™500 the ideal solution to prevent thermal bridging in buildings to reduce heat loss, it is also suitable for cold storage facilities to prevent the subgrade from freezing. This is necessary for frozen food storage, and is applicable to data centres also Armatherm™500 sits directly under the column base to prevent the transfer of cold temperatures into the ground. 
The most common applications for the Armatherm™500  range of materials include: 
Window/Door openings

 

Column Bases

 

Roof Penetrations

 

Foundation to Wall Connections

 

Concrete Balcony Connections

 

Parapet Connections