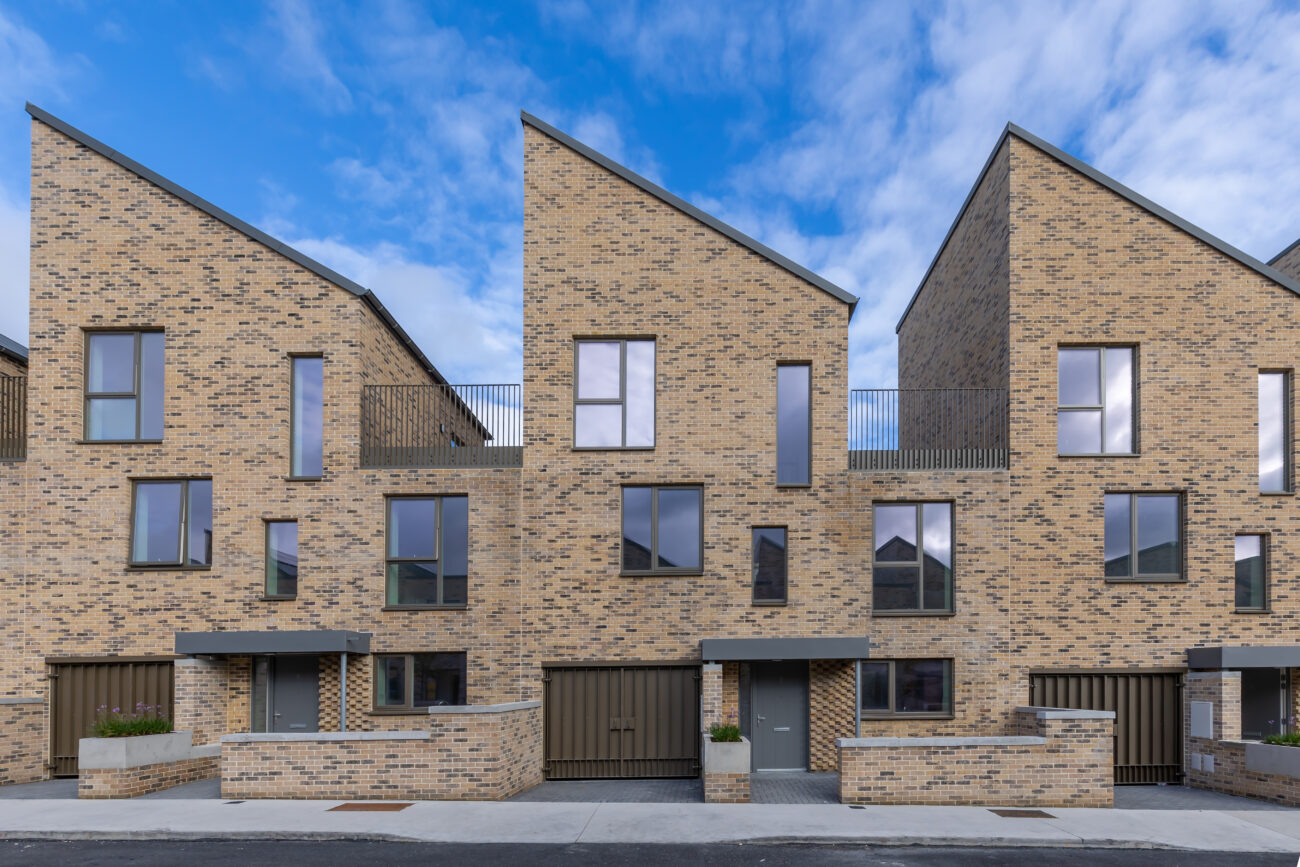 O'Devaney Gardens Balconies and Stairs
Located off Dublin's North Circular Road, close to trendy Stoneybatter, Phibsboro and the Technical University Dublin Grangegorman campus, O'Devaney Gardens redevelopment is a comprehensive social housing and urban regeneration project being undertaken by Dublin City Council.
Coughlan Engineering (Tullamore) Ltd., completed its largest-scale metalworks project at this location, finishing phase 1 in 2022. The package comprised large, automated gates, a significant quantity of secondary structural steels, balustrade railings and cantilevered balconies. From start to finish, our involvement in this metalworks package ran for almost three years.
Acceptance criteria on this project were very high, encompassing full traceability reporting on all raw material used, full structural design calculations on all elements and full thermal isolation of all column bases, cantilevered balcony steel to steel connections and parapet connections. We managed to pull all of this together with our CE certified factory production control systems, and collaboration with Structural Innov8 structural design consultants and Armatherm Thermal Bridging Solutions.
We gained significant insight into the design and construction of fully factory finished cantilever balcony systems and the benefits of off-site construction. Acknowledged as a Modern Method of Construction (MMC), off site construction of finished balconies reduces the requirement for on site coordination and sequencing of trades. All drainage details and aesthetic finishes are applied in the controlled environment of a factory and finished balconies are simply slung into place and bolted onto receiving stub arms which were cast into the frame of the building much earlier in the programme.
Consulting Engineers: Waterman Moylan
Client: Dublin City Council
Contractor: Careys plc
Completed: 2022
Scope: Secondary Structural Steels
Pedestrian Gates
Automated Vehicular Gates
Internal Stair Balustrades and Handrails
External Balustrades and Handrails
Cantilevered Balconies
Armatherm Thermal Break Plates
O'Devaney Gardens Balconies and Stairs